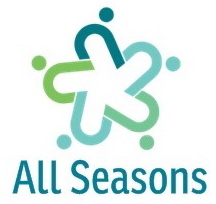 Congratulations on making the decision to feel and live better!
All too often, a visit to the doctor just isn't enough. We are here to help. We provide health services for families, individuals, and couples in a safe, professional setting. Our licensed professional staff will work closely with you to develop a treatment plan that reflects your needs and goals.
Our professional counseling staff specializes in family counseling, depression, anxiety disorders, major depression, relationship strife and conflict, grief and loss, and supportive therapy.
Our medical staff follows your care closely. Our physician assistant, medical assistant, and family nurse practitioner are here to help. Our staff can work hand in hand with your family physician or other health care provider. If you need a physical or require specialized medication management for your emotional well-being, our qualified professional staff is here to assist you.
Our peer support program is tailored to each adult client with behavioral or emotional issues. Our staff is trained to utilize a wide variety of skills and approaches to support participants on their journey to recovery. Peer support specialists act as an effective facilitator, teacher and coach for participants, helping them meet their recovery goals, linking them to valuable resources, and acting as a support system, role model, and a provider of hope. The Peer Support Services Program is a home- and community-based program designed to assist clients with creating and maintaining an independent, healthy life.
All major insurance plans accepted including Medicaid and Medicare. Options available for everyone regardless of ability to pay.